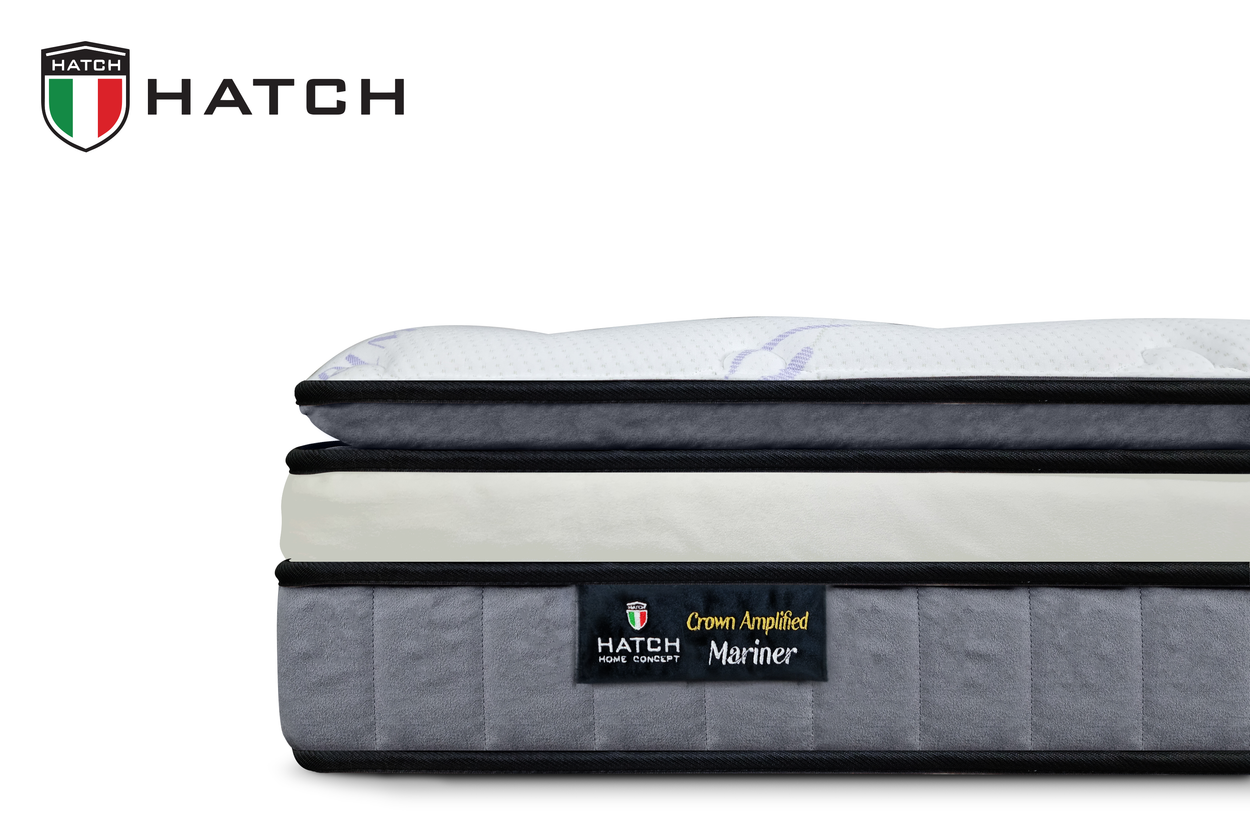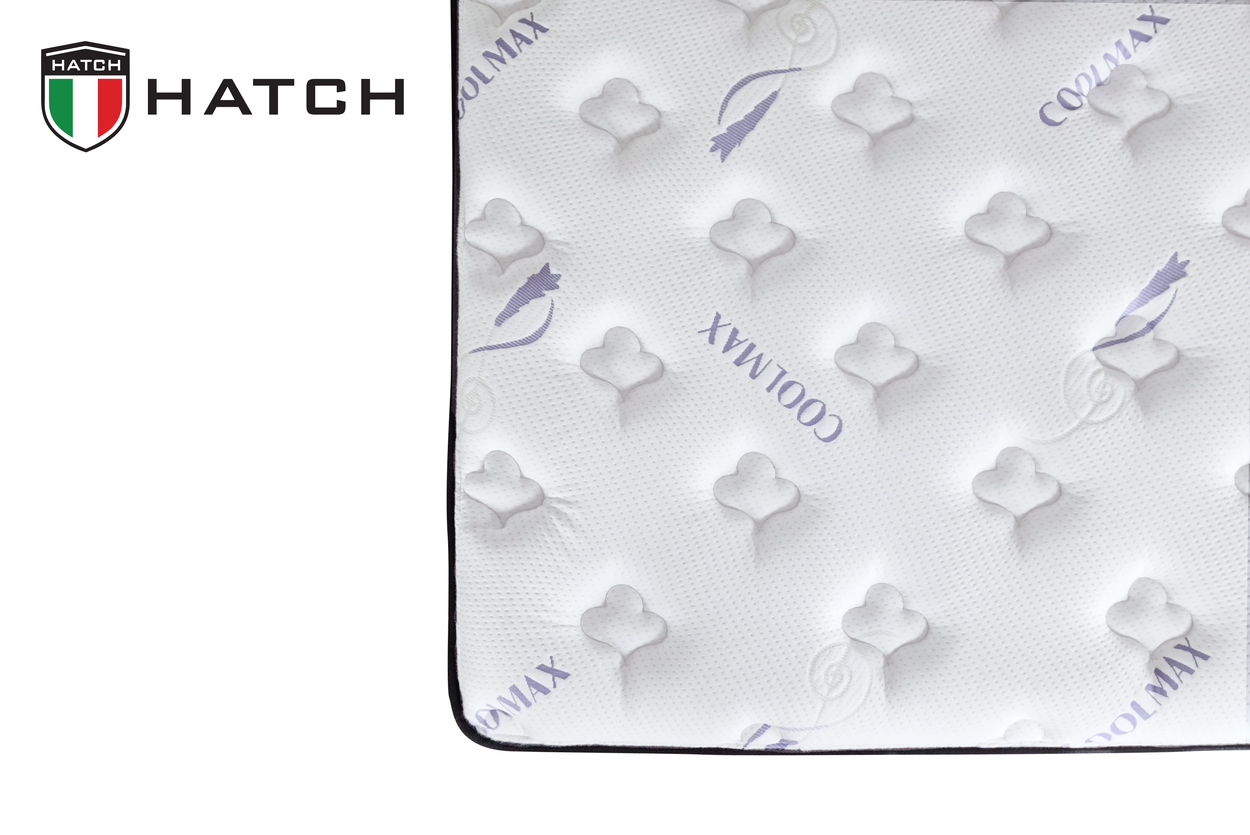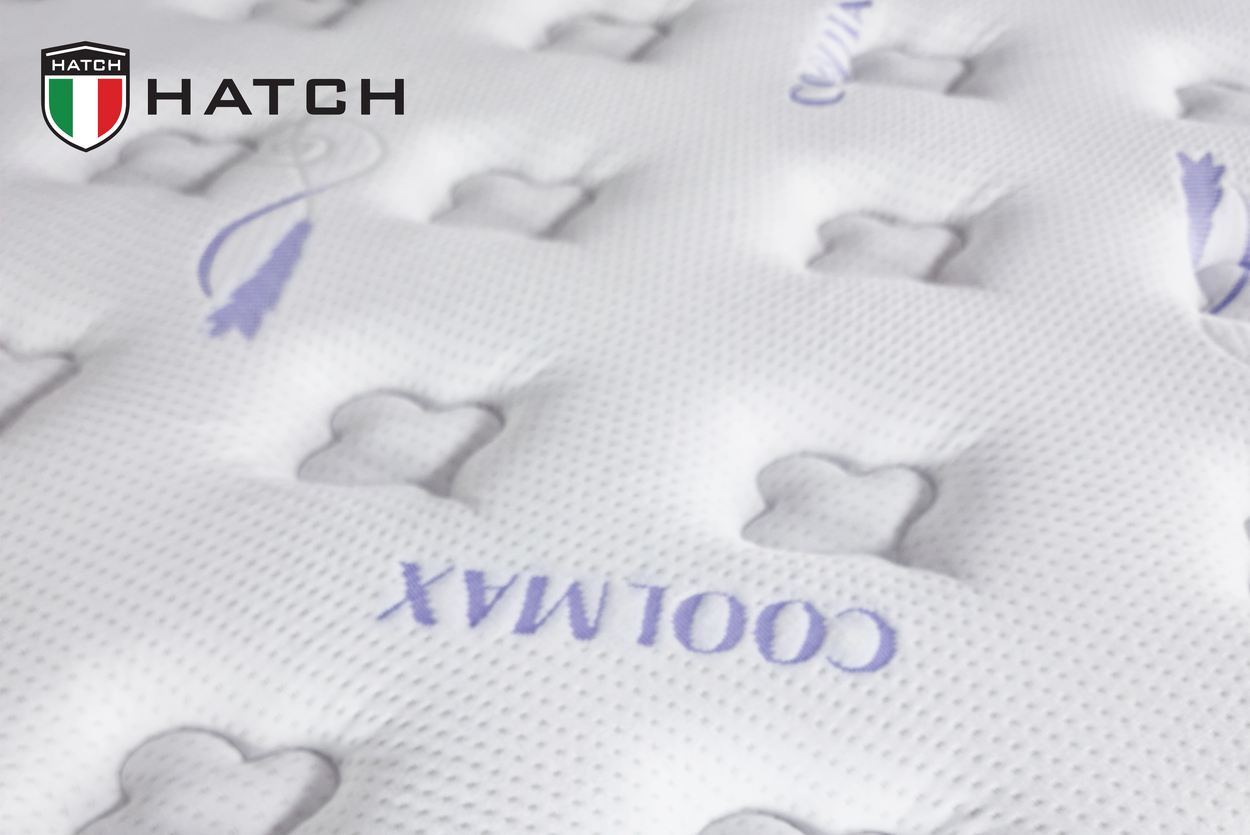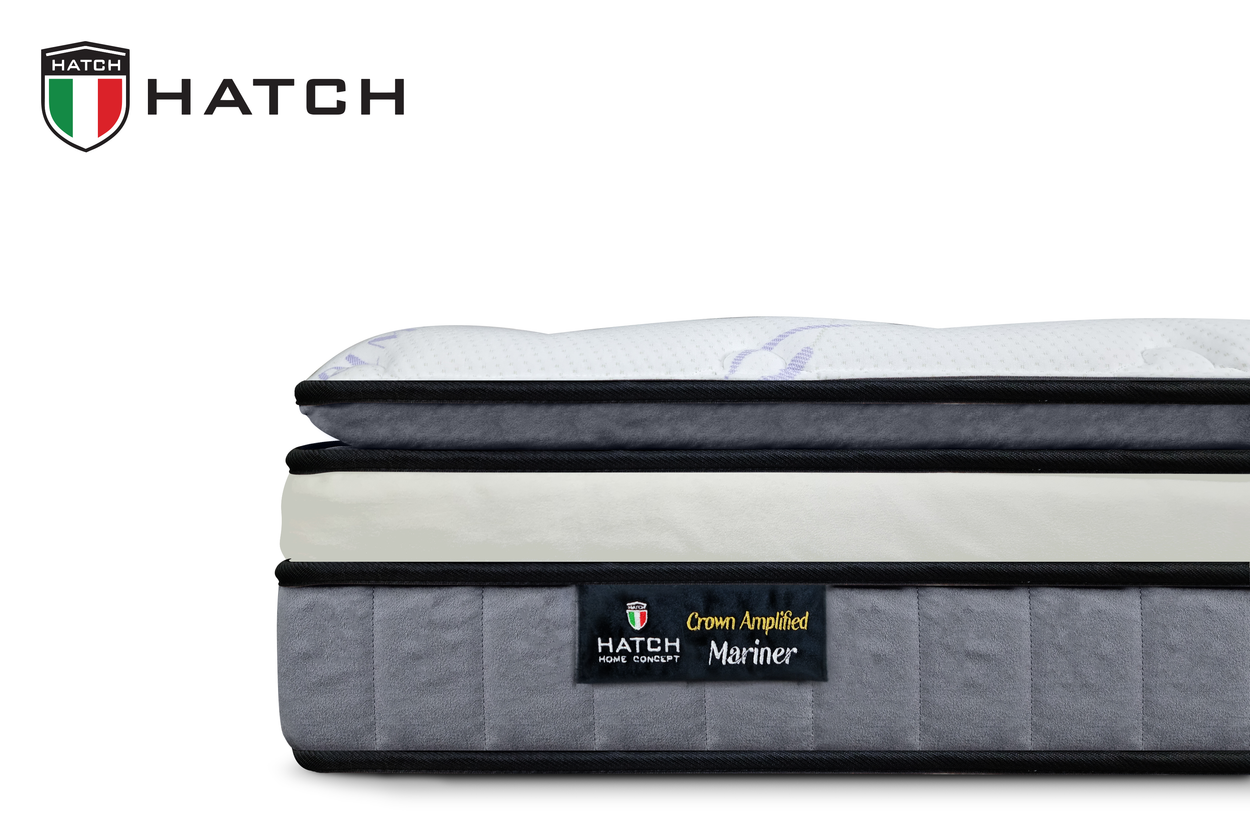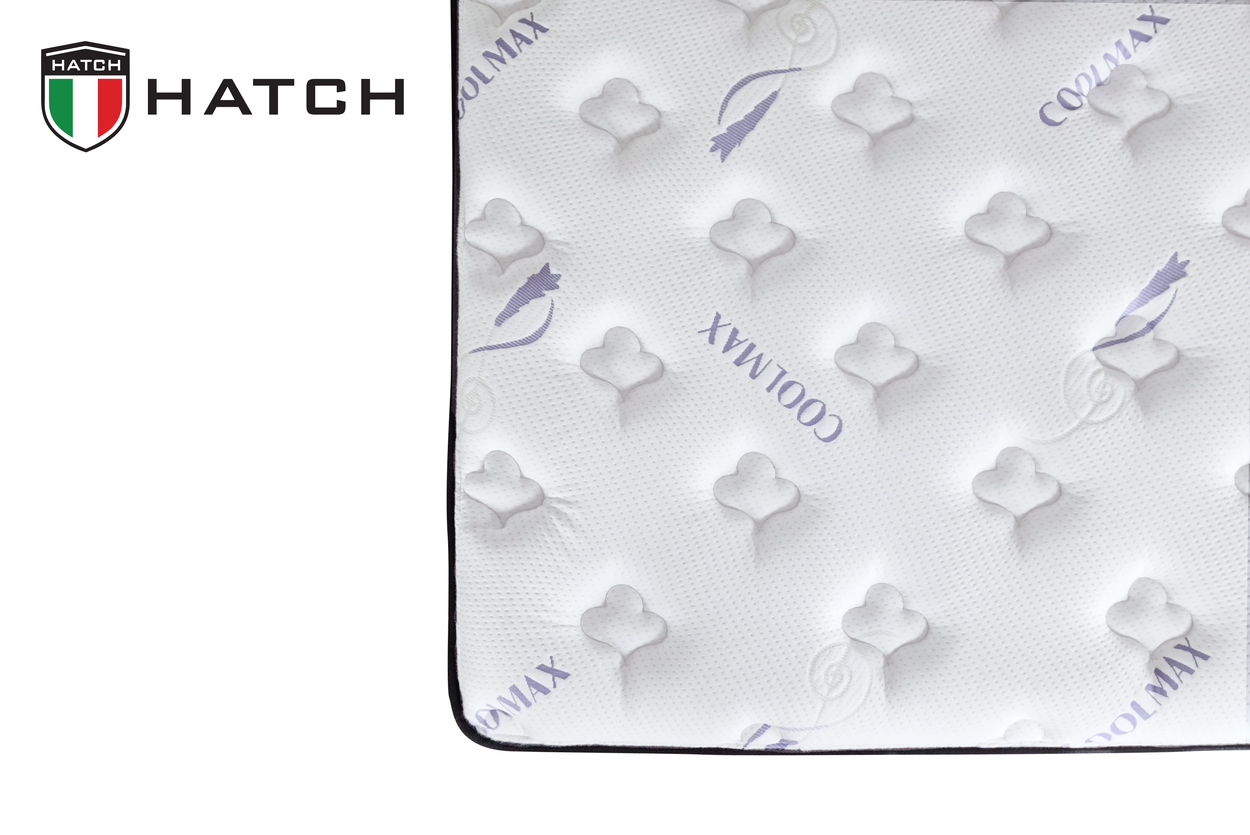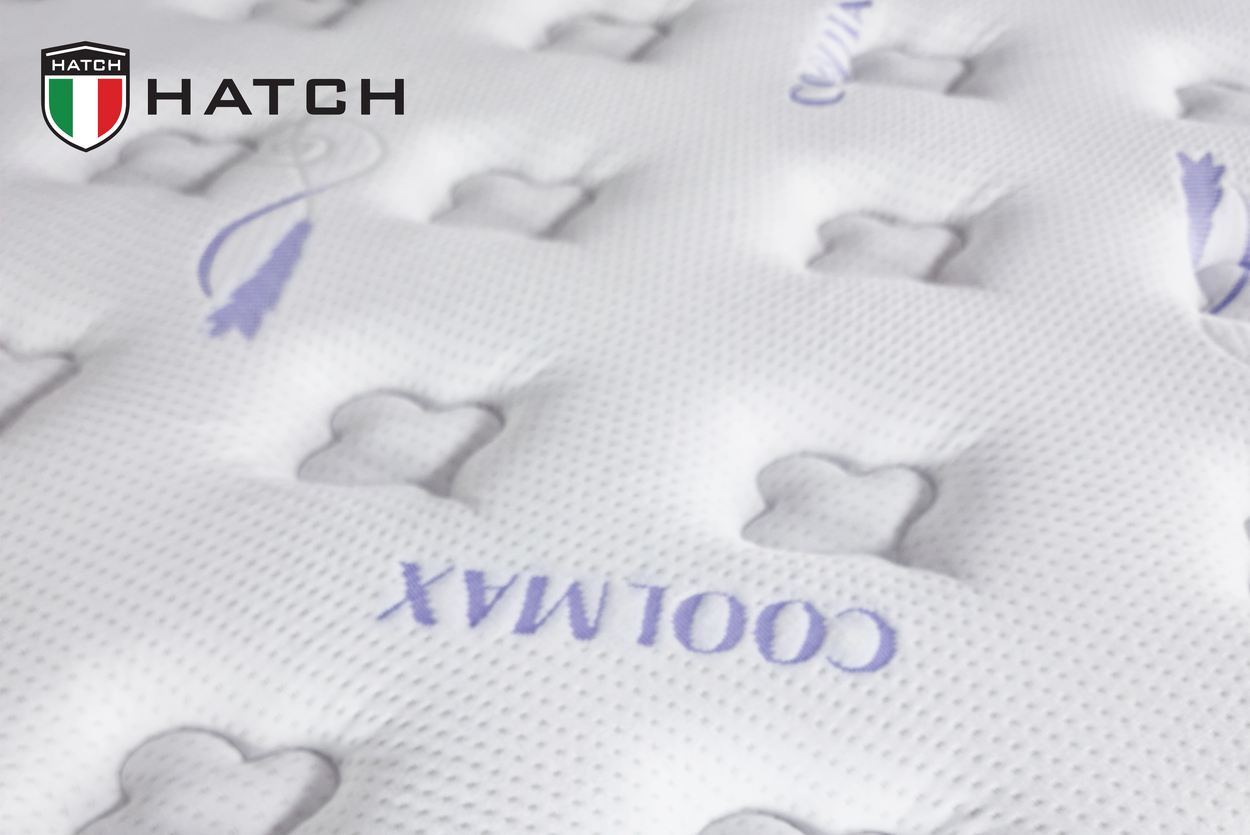 HATCH MARINER
THE FEATURES OF HATCH MARINER:
Cool Max Fabric

Pocketed Spring System
100% Natural Latex
High Resilience
Memory Foam
Non-Flip Mattress
15" Top to bottom
THE FUNCTIONS OF HATCH MARINER:
Sturdy support with body movement isolation and durability for comfortable sleep
Provide utmost protection against bacteria, fungus, mold and dust mites
Prevent allergies and skin irritation
Cool Max Fabric - Unique fibre technology regulates body temperature by allowing air to circulate the skin.
Pocketed Spring - It provides comfort and support while minimizing motion transfer and partner disturbance.
Memory Foam - It conforms to the body which provides better-customized support.
High Resilient Foam - Great durable support and is easy to bounce back after compression.
Natural Latex - Resistant to dust mites and mould.
SIZE
 FREE ITEM

Hatch Mattress Protector x 1
Hatch Microfiber Pillow x 2

Hatch Mattress Protector x 1
Hatch Microfiber Pillow x 2

Hatch Mattress Protector x 1
Hatch Microfiber Pillow x 1

Hatch Mattress Protector x 1
Hatch Microfiber Pillow x 1
---